Custom Challenge Coins: The Symbol of Strength and Power
Challenge coins are personalized coins that show the seal/message/logo of a particular team that members of the group typically carry with them. These coins are presented to verify or signify one's membership. Many military groups and private parties collect and trade such coins as well.
People have different hobbies that they indulge in. Some like painting, taking photographs, work on handicrafts, bake, and so many more. Then there are those who are into collecting various items such as stamps, antiques, and custom challenge coins. In theory, challenge coins are no longer historical at present, being that they can already be created bearing a preferred design imprinted on it. This is why they are referred to as custom challenge coins. Nevertheless, custom challenge coins can still be manufactured in such a way that they epitomize their past history.
Military Challenge Coins

It has been customary for US military members to carry a special kind of coin, one that symbolizes the identity of their own units, and their solidarity. In the midst of battle where brave soldiers form powerful bonds of brotherhood with other members of their unit, custom challenge coins are expressly minted, each one carrying valued symbols and maxims. These military challenge coins are able to capture the spirit of a serviceman's affiliation and his strong pride in being a member of a special unit. They hold a vital place in today's military life and are respected by every troop in all the branches of military service.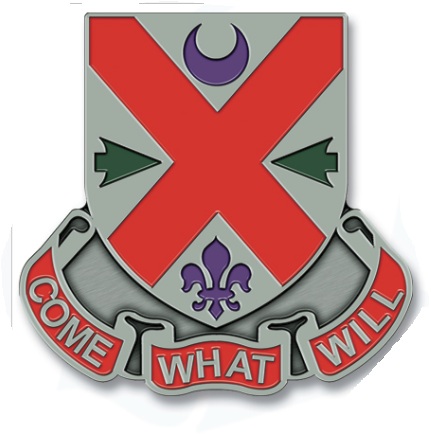 The rich coin history goes back to the earliest of conflicts in American history, during the time that the American forces were sent to far distant places of the world to ensure the freedom of the country. In the Civil War, soldiers customarily went to war carrying a coin in their pocket. These coins were kept long after battle to serve as a permanent reminder of the experiences during the war.
Military coins became a lot more popular at the run of the new Millennium. The source of inspiration for challenge coins was the Special Forces, who made coins as an expression of their distinct identity, as well as the strong union they had among themselves. This motivated other units to create their own distinct coin that would develop comradeship and serve as a representation of their pride in being one of the select few of an elite unit.
The challenge coin is not just a simple token. In today's world, army challenge coins are tangible objects that serve as a significant reminder that American soldiers, no matter what positions they may hold, that they can truly stand proud. They are used by Commanders as instant awards, and it is not a rare thing that superior military leaders would be proudly giving these coins to dignitaries as well as other notable personages. Custom challenge coins have always been carried. Spot checks on coins are still very much done in the military, with several penalties meted out to those who do not carry them.
A Look Back

Challenge coins are considered to be items that are versatile, unforgettable, and incredibly attractive. Dating back to the 1930s, these wonderful coins were constantly utilized to help establish unity, for promoting camaraderie, reinforcing alliances, and supporting accomplishments and victories. For close to a hundred years now, members of the military have come up with custom unit coins, using them for increasing awareness and raising funds, keeping the public in the know about relevant issues, and bestowing honor on outstanding personnel of units within the Army, the Marines, the Navy, the Air Force, and the Coast Guard.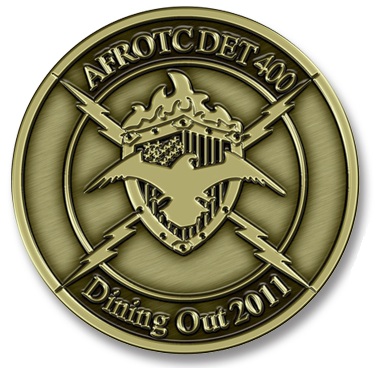 Such coins are, at present, no longer an American Military Forces exclusive item. They are very popular in schools, sports teams, business establishments, and various organizations. Because they are very personalized, custom challenge coins are the perfect tools for marketing purposes as well as motivations for people who opt to make use of them for whatever function they serve. They are a symbol of courage and strength, and an inspiration for fellowship and camaraderie.
Uses of Custom Challenge Coins
Challenge coins are not just for challenging. They can also be given as awards for special service beyond the call of duty, or for outstanding achievements in the service. What these challenge coins do is really boost morale. The "Bull Dog" is a challenge coin popularly known among the US Air Force personnel, exclusively presented to the enlisted tail gunners of an iconic combat airplane. It was given to gunners when they graduated from technical training in the Air Force and symbolized their admission to the specialized group. It symbolized courage and strength, represented by the official mascot of the gunners, the Bulldog. Because this particular position was terminated back in 1991, this particular challenge coin is now a rarity. It was also presented to leaders and commanders who displayed the bulldog spirit, referred to as the elite.
There are a number of collectors who purchase these challenge coins for what they call the coin's numismatic value. When these challenge coins are presented as awards for accomplishments, they are passed on through a handshake, wherein an explanation is given for why a coin is awarded.
How Valuable Are Custom Challenge Coins?
Personalized challenge coins are fairly economical to design as well as to produce. They are manufactured through two types of processes, die struck bronze and zinc alloy. Castings from zinc alloy are basically cheaper with a quality that is quite good. However, when this type of coin is placed inside the pocket, the patina has a tendency to fade and the base metal is exposed. Die struck bronze on the other hand is of high quality, although this type does cost more. Challenge coins that represent some elite military units go for $50-120 each, depending on the process of production, design, enamels, number of coins made initially, etc.