Custom Challenge Coins Going Global
What was once a tradition only among the US military has now become a global collectible. Custom challenge coins have become the mark of unity and membership around the world, and are becoming even more popular every day.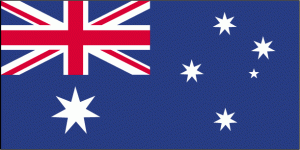 We shipped an order of 5600 custom challenge coins to the Australian Defense Forces last month whose popularity spread like wildfire among the ranks. Through international dealings, friends of the ADF understood the meaning of unity and pride represented by such challenge coins and ordered their own set.
As you can imagine, the excitement caused by the challenge coins spread to other organizations "down under" and beyond. The end result was several orders of unique military coins being shipped to the far side of the globe to represent other units.
Challenge coins are no longer a tradition exclusive to the United States. Foreign Military Units, Governmental Agencies, Civic Groups and Sports teams alike are discovering the popularity of challenge coins and creating their own custom coins every day.
Remember that all we need is your idea and we can take it from there in the development of your challenge coins, or if you already have your design on paper – great! Having your challenge coins design already composed will speed up the process considerably.
Let us help your organization create its own challenge coin by getting your free challenge coins quote today.