Epoxy Dome Options for Coins
Challenge coins can represent some very diverse groups across many different walks of life and professions. Some coins have military insignia, corporate logos, sports team icons, or represent future and past events. No matter what the purpose is of your custom coin, each can be personalized to your needs.
Have you ever seen a coin with a clear coating over one or both sides? This is called an epoxy dome and is used in the production of challenge coins to appeal to those customers who desire a smooth glassy finish to their coins.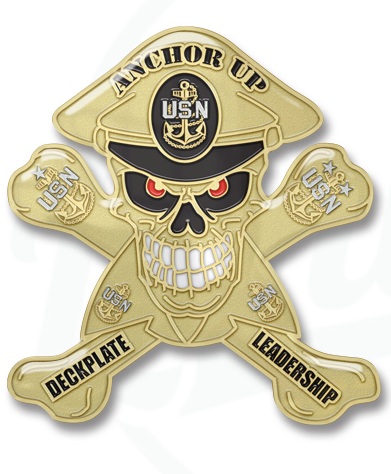 While most people enjoy the textured sides of challenge coins caused by the stamping of the design into the blank, there are those customers who opt for an epoxy finish. In our experience, customers who simply display their challenge coins will have only one side of the coin finished with epoxy. The one-sided finish allows the challenge coins to be placed on a table or desk and remain sturdy. The epoxy finish on each challenge coin is really bubble shaped – not perfectly flat. So, if you set your challenge coin on a flat surface, it will tend to wobble if placed on the epoxy finish side. Conversely, those who intend on carrying the challenge coins in their pocket will choose double sided epoxy for their challenge coins. In either situation, the epoxy dome offers a protective glossy finish that will accent your custom designed coins. This extra step adds 2 days to our production process.
Designing custom coins is an important process to making sure our customers are pleased with the finished product. We are often presented with only rough ideas from customers who would like to place an order. With these ideas, our challenge coins designers incorporate our factory manufacturing standards to make sure the finished coins match each design proof as close as possible.
Challenge coins, due to their size, can be made with great detail. Also, the larger the challenge coins are, the more detail that can be added. Most challenge coins are 1.75″ diameter with some coins exceeding 2.5″ or more depending on the customer's needs. You are not limited to certain shapes or sizes – we have produced some rather unusual and distinct coins for troops and private companies all over the world.
Military challenge coins often use highly detailed crests and unit insignia, while corporate, civic and sports oriented challenge coins are typically not as detailed. With this in mind, we find that our military coins are usually ordered at 1.625″ and above, while most others remain at around 1.5″.
Regardless of your design requirements, our designers can apply your needs to the perfect size order of challenge coins. For examples of different size coins, we invite you to visit our website's coin gallery. There you will find many different coins of various sizes and detail. If you are undecided about what size best suits your application, we'd be more than happy to recommend a solution for you. Call us today for more information at 1-800-818-3229.