Even Hollywood Likes Challenge Coins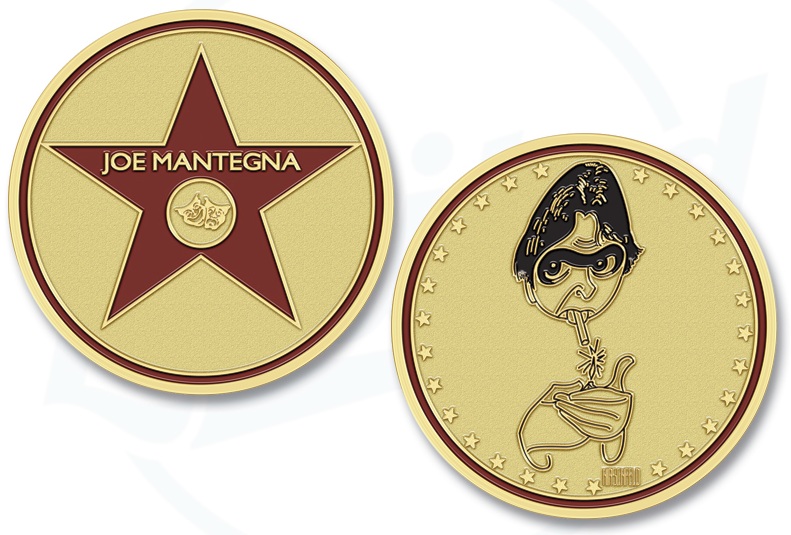 We all know the popularity of custom challenge coins has literally exploded far from being used in the military, and those new reaches include Hollywood and well-known Stars. Joe Mantegna, Star of the CBS hit show "CRIMINAL MINDS" ordered personalized coins for distribution after years of receiving them from US troops during "Thank You" visits. He now intends to return the gesture and show his appreciation for their service.
Joe Mantegna's coins feature his trademark character image with cigar in high polished gold finish. The other side of his coin depicts his Hollywood Star, which was presented on April 29, 2011 and was the 2,438th one like it to adorn the Hollywood Walk of Fame. The Tony Award winning actor dedicated this accomplishment to the men and women in uniform.
Other Hollywood stars are bound to follow suit as appreciation for the Armed Forces and other notable causes are always a topic of gratitude among A-List celebrities.