Napa Valley, California Casino Rolls The Dice With Custom Coins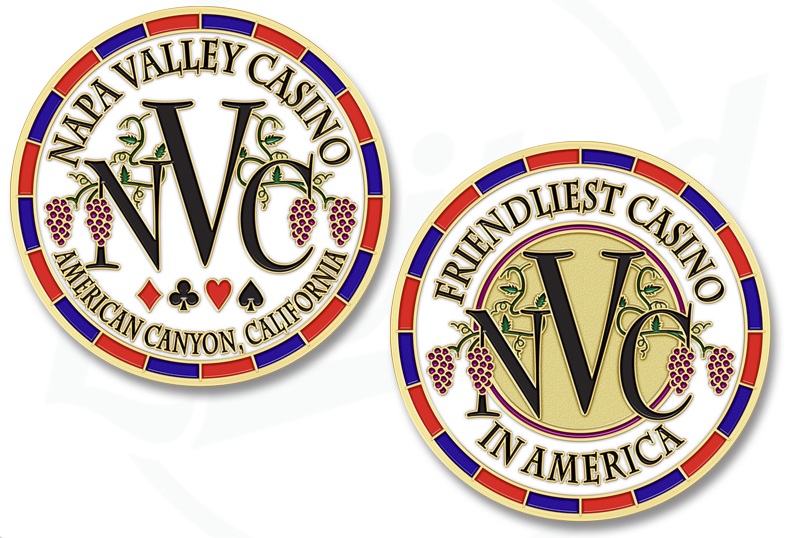 Known as "The Friendliest Casino in America," the American Canyon, California based Napa Valley Casino wanted to extend their hospitality in the form of a challenge coin that reflected their unique and regional-specific logo. The designers at Challenge Coins Limited were able to use the existing logo to create and mint a very attractive coin for their use.
At first glance one should recognize the tell-tale grape vines indicative of this region of California. These grape vines encase the "NVC" and the outer edge of the design mimics an actual poker chip. Combining wine country appeal in gold plating and authentic poker-chip characteristics are just another example of how versatile a custom coin can be.
NVC features over a dozen poker tables and other venues for the serious player or casual visitor. It wouldn't matter what time of day you plan to visit as their doors are open day or night, at all hours. Local and regional tournaments are held at certain times of the year, and if you are lucky enough, you may even get a glimpse of the coin we were a part of.
No matter what your need, Challenge Coins Limited can use your logo or brand to design a coin you would be excited to pass out. For local casinos or national brands, we've got you covered! Call us at 1-800-818-3229 or email info@challengecoinsltd.com