South Dakota's Firehouse Brewing Company Pours A Tall One With Challenge Coins
Successful businesses are always looking for new and innovative ways to promote their brand name to the general public. In the case of South Dakota's Firehouse Brewing Company, a challenge coin has proven to be one of the most effective promotional items that the company has used since opening more than twenty years ago. The Firehouse Brewing Company coin has been a very popular item among patrons, and is often kept as a souvenir and collector's item.
Resurrecting History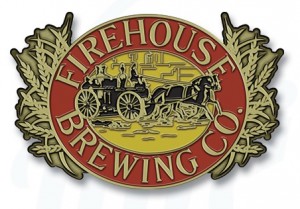 As is evident in the company name, the building that is home to Firehouse Brewing Company was not always a brewpub. For sixty years, from 1915 to 1975, the building was home to Rapid City, South Dakota's firehouse. The building was converted into a restaurant in 1975, and remained that way until 1991 when it was bought out by a group of individuals that had bigger dreams for the building.
The group stripped the building to its bare bones, leaving only the four layer brick and wood floor. In order to maintain the old-time feel of the restaurant, only polished brass and antique fire fighting equipment was used to adorn the walls and ceilings.
Following its construction, Firehouse Brewing Company became South Dakota's first brewpub. In the twenty plus years that it has now been open, it has established the reputation as being one of the best dining establishments in South Dakota.
Celebrating Twenty Years
In order to commemorate its twentieth anniversary, Firehouse Brewing Company designed a challenge coin that it would distribute to its patrons and employees. The restaurant also had clothing and mugs designed to celebrate the event, though it was the challenge coins that had everybody talking. The Firehouse Brewing Company coin was an instant success due to its unique design, and display capabilities. For those visiting Rapid City to see the nearby Mount Rushmore, the Firehouse Brewing Company Challenge Coin makes for the ideal souvenir due to its portability.
Challenge Coins: The Perfect Promotional Tool for Brewpubs
While challenge coins are predominantly associated with the military and political figures, their modification capabilities make them an excellent promotional item for brewpubs. Challenge coins can be customized to function as a bottle opener. That means that every time someone uses their challenge coin to open a bottle of brew, they'll be reminded of the great tasting beer on tap at the brewpub.
In addition to being customized to serve as a bottle opener, challenge coins can be designed to feature images, logos, and text when needed. In the case of the Firehouse Brewing Company coin, the brewpub could have chosen from a number of different visuals. From their twentieth anniversary logo to visuals that represent any of the popular beers available brewed at the Firehouse, the options were endless.
If you would like to design challenge coins to promote your restaurant or brewpub, please feel free to fill out a free quote. One of our representatives will contact you, and walk you through the process of designing and creating the perfect challenge coins for your dining establishment.